Hit the roads and explore spectacular Outback Queensland on the way to ENHM
Stations and Dinosaurs
Travel west along the Warrego highway from Brisbane. See cotton fields and melon farms in Chinchilla, meet local station owners and discover what it's like to live on the land.  Meet 'Cooper' Australia's largest dinosaur in Eromanga, the town located furthest from the ocean and join a tour at the Australian Age of Dinosaurs in historic Winton.
Starting location: Brisbane
Natural Sciences Loop
It has it all; birds, opals, fossicking, fossils, starry night skies, rivers, geology, lakes, billabongs, artesian waters, bilbies and the famous Dig Tree. It's natural history and heritage all rolled into one.  The drive includes Charleville, Cunnamulla, Thargominda, Eromanga and Quilpie.
Starting location: Charleville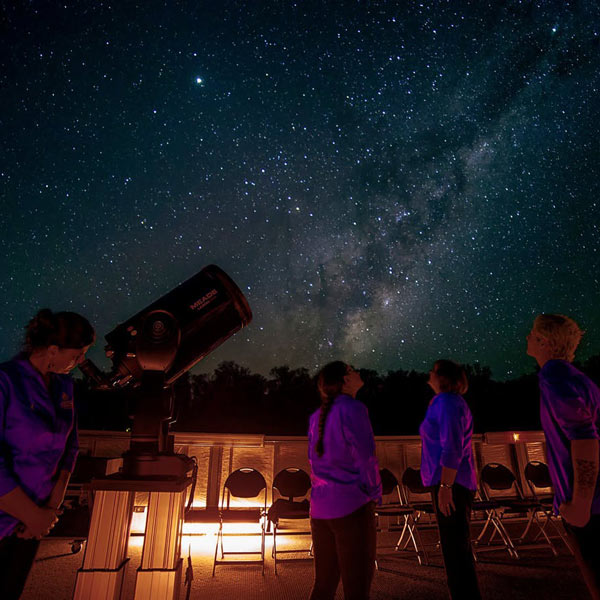 Stars, Parks & Legends
Discover the wonder of the night skies at Charleville's Cosmos Centre. Visit the Boulder Opal town of Quilpie with its opal fossicking and displays. Marvel at Windorah's stunning red sand hills and explore the magnificent Welford National Park. Explore the Barcoo Shire Museum offering a window into the early pioneering times. End your drive in Longreach, home of the Australian Stockman's Hall of Fame.
Starting location: Charleville