Our Story
Southwest Queensland's first dinosaur was found in 2004 when 14-year-old Sandy Mackenzie spotted an unusual rock while mustering on the family property west of Eromanga. The Mackenzie family began scouring the property and a plethora of unique 95-98 million year old titanosaur fossils sites were discovered. The internationally-valuable bones represented the remains from new species and genus of dinosaurs for Australia. A locally based natural history society was formed to raise funds and run systematic scientific digs on the property. These digs ensured the fossils were not lost to weathering and could be available for new research that would provide an insight into past climates and ecosystems.
As the discoveries grew, in 2008, the Outback Gondwana Foundation Ltd (OGF Ltd) was founded to provide a fund raising body and a credible public body to oversee the collection, processing and storing of the fossils. The Foundation's plan was to build the Eromanga Natural History Museum to process, house and showcase these fossils to the world as well as bring economic opportunities to southwest Queensland. The Eromanga Natural History Museum is now open to the public and is an operating scientific and educational institution in South West Queensland, holding internationally significant fossil collections.
Australia's largest dinosaur was carefully excavated from the dirt and a raft of other dinosaurs followed, all species that had never been seen before. The discoveries made southwest Queensland the country's newest palaeontology frontier. The Eromanga Natural History Museum began collecting other items of scientific significance from the southwest, including new species of insects and arid-zone botany. These modern collections provide valuable comparisons to their ancient companions.
Word spread throughout the region and the museum turned its attention to other significant fossil sites. On a property near Eulo the Foundation began scientifically excavating an area where megafauna bones had been found on the surface. Well-preserved fossils of the world's largest marsupial, other large mammals, and reptiles and *microfauna were dug from these sites. These sites are dated to approximately 50,000 to 100,000 years old. To date there are at least 30 known different species represented at these sites. *Microfauna are small fossils found around the larger bones in the dinosaur sites.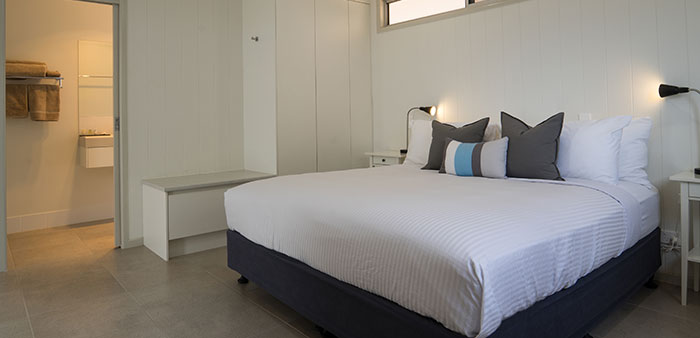 Stay with us
Stay in the heart of the action at the onsite Cooper's Country Lodge for a truly memorable visit.  From the moment you step inside these well appointed semi self-contained rooms, you'll relax into your Outback Queensland holiday.  From your covered verandah, take in the endless skies and star filled nights.