Outback Gondwana Foundation
The Outback Gondwana Foundation Ltd (OGF) is a not-for-profit founded and based in South West Queensland, Australia. OGF is a registered Australian charity and Deductable Gift Recipient IDGR) status and has been working hard for many years to develop the Eromanga Natural History Museum (ENHM) and help the South West Queensland communities discover their fossil heritage and understand more about their own natural history. OGF is the governing and fund raising body for the museum.
Our Vision:
We aim to discover, preserve and display Outback Australia's dinosaur and fossil heritage, cultural heritage and natural history, in their native environment, for the education and enjoyment of all.
The OGF has established a vast fossil collection from digs around Southwest Queensland – Australia's newest palaeontological frontier. This includes specimens that are new to science and dinosaurs that are some of the largest and most complete in the world. OGF is helping to bring these scientifically significant and unique discoveries to the world. Dinosaurs are only part of the fossil, cultural, geological, floral and faunal diversity of Southwest Queensland.
OGF wants to share this knowledge with the community through research, field work and outreach activities in the discovery region.
Stuart Mackenzie OAM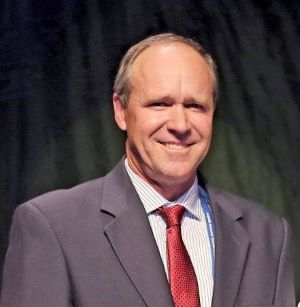 Stuart served as Quilpie Shire councillor for 7 years and Deputy Mayor 4 years.  He was elected as Mayor in 2012 and continues to serve in this role. He has served and continues to serve in some instances, as founding director and chair of the Outback Gondwana Foundation, chair of Outback Queensland Tourism Association (OQTA) and several other government committees.  Additionally, he sits on several ministerial advisory panels, is current Deputy Chair RDA DDSW, Board Member of OQTA,  6 years as director of Queensland Tourism Industry Council (QTIC) and co-authored a scientific paper on Australotitan cooperensis in 2021.  He is a fifth-generation family member of the Eromanga district and fourth-generation landholder at 'Plevna Downs' producing organically certified merino wool, beef and sheep-meat since 1997.
Brendon Murray
BFA CA
Company Secretary/Director
Brendan is a Chartered Accountant with a background in Financial Administration. He is a founding director of OGF and serves as Director/Partner at Bentleys Chartered Accountants & Business Advisors. Brendan has a keen interest and passion for rural and regional Australia and spent his childhood in the Hunter Valley, New South Wales.
Mel Wilkinson
Mel has a background in Science (Honours) (Geology) and B. Arts (Anthropology). He is a founding director of OGF and currently serves as Senior Staff Geologist at Santos Ltd. Mel has held senior geologist positions at AGL Petroleum and CSR Petroleum and has been actively involved in the foundation's work since its inception in 2004. He co-authored a scientific paper on Australotitan cooperensis in 2021.
Clare Steele
Clare has a background in B. Health Science and is a founding director of OGF. As a long-term resident and member of one of the original families in the Eromanga district, she has been actively involved in the community since 2004. Clare has also served as President of the Eromanga District & Community Assoc. from 1998 to 2005 and participated in the Rural Women's Symposium in 2008.
Ari McCamley
BCom LLB(Hons) GradDipLP
Director
Ari is a partner in Queensland law firm Thynne & Macartney and acts for farmers and graziers when buying and selling rural properties, running their businesses and planning for the future. Ari is also a councillor of The Royal National Agricultural and Industrial Association of Queensland and a director of the RNA Foundation. He maintains connections with his extended family's grazing businesses in Central Queensland.
Robyn Mackenzie OAM
Hon. Museum Director
Director
Robyn is a founding member of OGF and co-founder of Eromanga Natural History Museum, where she serves as Honorary Museum Director, Collections Manager, and Fossil Preparation Technician. She is an honorary Eromanga Dinosaur and Eulo Megafauna Field Palaeontologist and co-authored a scientific paper on Australotitan cooperensis in 2021. Robyn is also a certified organic wool and beef producer at 'Plevna Downs', Eromanga. As a fifth-generation family member from Morven district, South West Qld, Robyn is dedicated to promoting regional sustainability and preserving natural history.