SOLD OUT
Australian Dinosaur Giants Tour
Join our experienced guide on a one hour tour of the workshop, laboratory and collection centre.
On this tour you'll meet titanosaur sauropods Cooper and George, the largest dinosaurs to have ever been found in Australia. Titanosaurs are one of the last remaining sauropod groups in the Cretaceous Period and also were the largest ever land-dwelling animals. The bones of Cooper and George are the largest bones of any dinosaur so far discovered in Australia, which makes them the largest bones of any animal to have walked the Australian continent.
Our local guides have an in-depth knowledge of fossil hunting and delight in unravelling the mysteries of the past.  They'll demonstrate exposing the fossilised bone using specialised tools.  You'll also see the incredible Eulo megafauna fossils and other natural history collections.
It's not every day that you get to touch a 95 million year old dinosaur bone!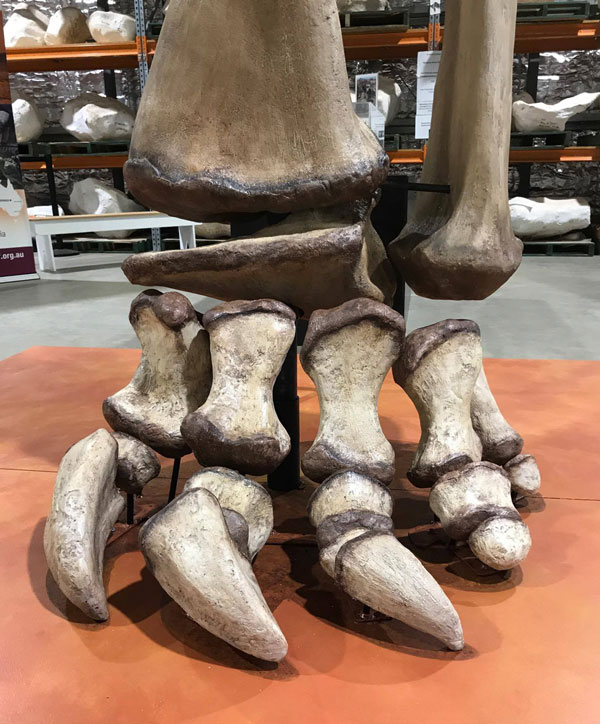 Australian Dinosaur Giants Tour
(Admission is via guided tour ONLY)
9.00am to 10.00am
11.00am to 12.00pm
1.00pm to 2.00pm
3.00pm to 4.00pm
Per Person Rates
Family Passes (2 adults and up to 4 kids under 12)
NORMALLY $105 | SAVE $104!

$1
*Deal of the Day is valid for travel between 12 Sep – 31 Oct 2021. Limited numbers. Maximum of one pass per transaction. Subject to availability. Ensure you read our Terms & Conditions before booking. SOLD OUT